New Python on the Scandinavian market!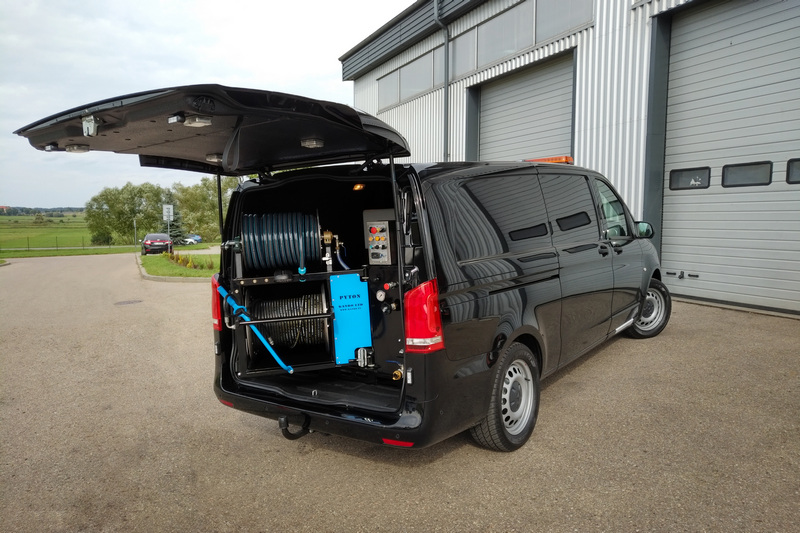 We are happy to announce that we have delivered a new Python 200/55 device to a client from Scandinavian countries.
The device was installed in a Mercedes-Benz Vito car. It was equipped with a 600 l water tank, a Speck pressure pump with the parameters of 200 bar – 55 l / min, hydraulic drum drive with a pressure hose and a radio remote control system. The Python 200/55 also has a system for operation in winter conditions: a water heater, a Webasto system and a water circulation system. We wish our client effective and safe work!