Happy Easter!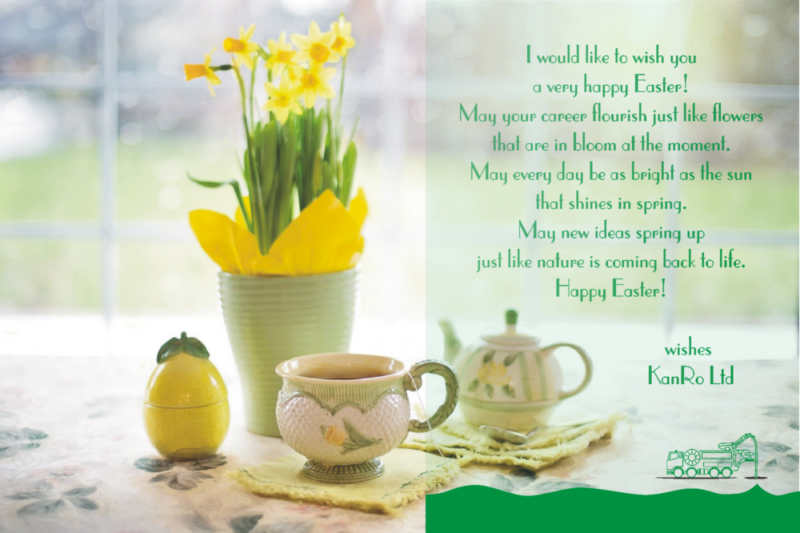 I would like to wish you a very happy Easter!
May your career flourish just like flowers that are in bloom at the moment.
May every day be as bright as the sun that shines in spring.
May new ideas spring up just like nature is coming back to life.
Happy Easter!
Wishes
KanRo Ltd