COBRA – HQ trailer for high pressure sewer cleaning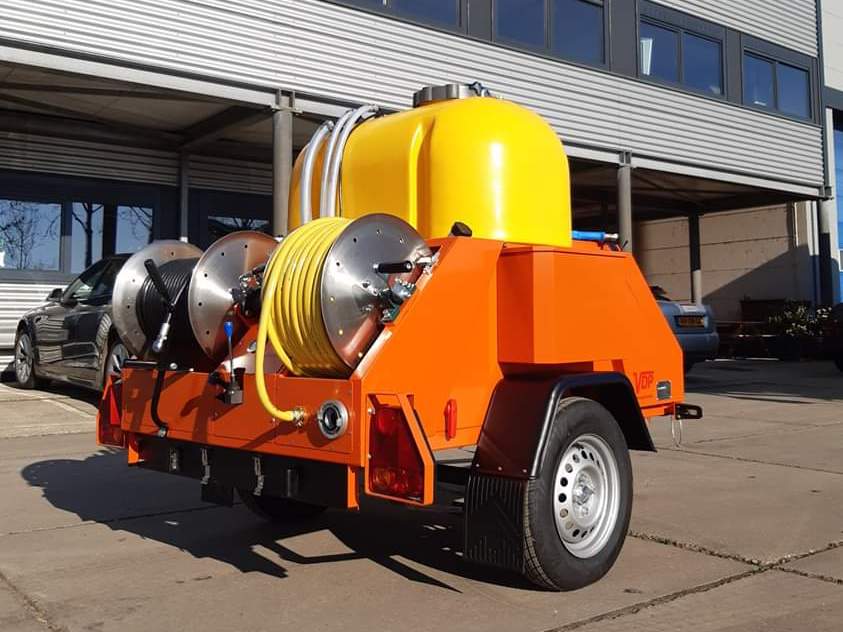 COBRA was painted orange on customer's request. We must admit that it looks very nice and professional.
The machine has been specially designed with new solutions, such as a seven-channel remote control, thanks to which all the most important functions are available from the remote control! In addition, the machine has a hydraulic drum made of stainless steel with a high-pressure hose, a water tank with a capacity of 400 liters, and the pump with parameters 150 bar and 50 l/min. Our machine is also characterized by a very good weight distribution.
This combination has created a high-quality trailer for professional cleaning of the sewage system and more …
We wish you comfortable work 🙂